Logan Paul has waded into the debate around Harry Styles wearing a dress, which has been dominating social media this week.
The controversial YouTuber is being praised for his defense of the One Direction singer, who was lambasted for not being a "manly man" by conservative activist Candace Owens.
"What is manly to you? What does it mean? Is manly like being comfortable in your own skin and being comfortable with who you are? Regardless of what people think about what you're wearing?" Paul said on the latest episode of his Impaulsive podcast.
Paul said this to his co-host George Janko, who admitted he felt Style's Vogue cover was not "manly."
"It ain't manly bro," he said.
The third host, Mike Maljak, tried to act as a peacekeeper as Paul and Janko's discussion became heated.
"You're the type of people that will look at it and say 'No, man gotta be a man, can't wear dresses," Paul raged. "Suck a d*** bro! I would do this in a heartbeat."
Maljak said that the Vogue cover had sparked a conversation, but Janko railed against Paul for losing his temper.
Paul added: "I'm listening to you telling me you 'don't wanna judge people' and then watching you judge people. So, yeah. I'm listening. I'm not getting angry. I'm just calling you out for your flaw."
Owens' original tweet, which sparked the outcry, read: "There is no society that can survive without strong men. The East knows this. In the west, the steady feminization of our men at the same time that Marxism is being taught to our children is not a coincidence. It is an outright attack. Bring back manly men."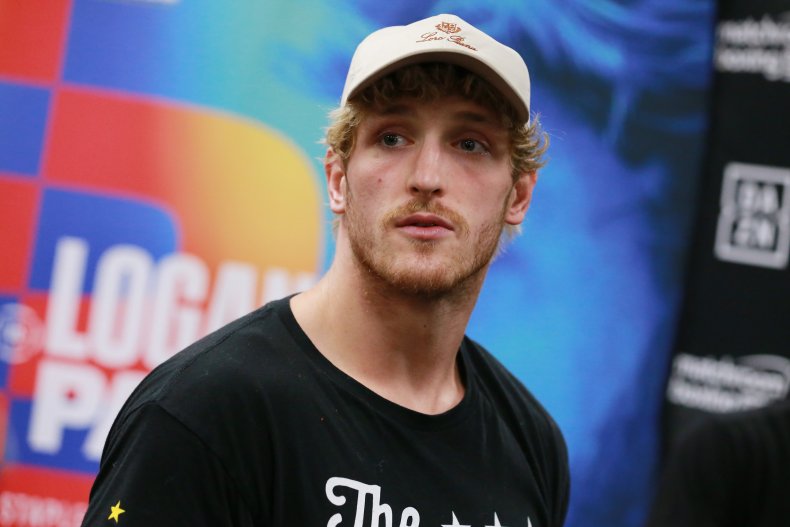 The pundit then doubled down on her views and refused to back down, despite the backlash.
Paul is not the only famous face to defend the 26-year-old heartthrob.
Aside from his millions of fans—and people who just think people should be free to wear whatever they want without judgment—who have been leaping to Styles' defense, so to have a number of famous faces.
Most notably, actress and director Olivia Wilde hit out at Owens earlier this week, responding to her tirade with: "You're pathetic."
Actor Elijah Wood also took a stand against Owens' views, and pointed out: "i think you've missed the definition of what a man is. masculinity alone does not make a man." He added: "in fact, it's got nothing to do with it."
Meanwhile, Owens has been baked up by Donald Trump Jr. who shared a doctored photo of former president Bill Clinton, Trump's son joked: "You're never going to convince me this isn't peak masculinity."