Updated / Sunday, 24 Jan 2021 22:37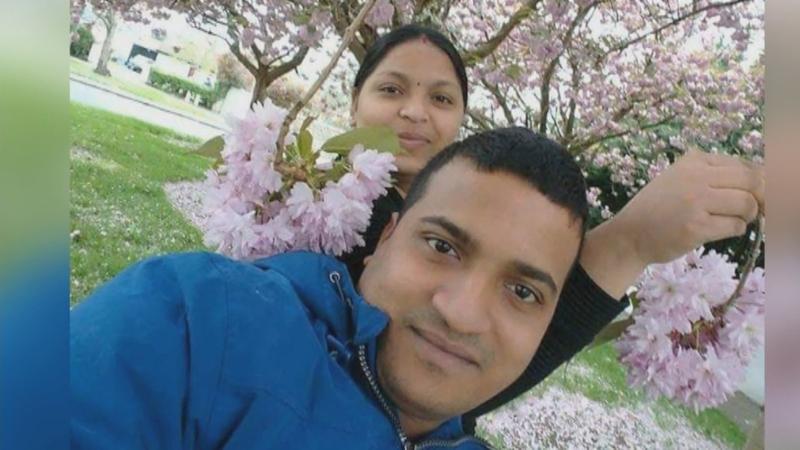 The community of Indian nurses and healthcare workers in Ireland have been mourning their friend Solson Saviour, while continuing to put their own lives at risk on the Covid-19 front line.
Solson Saviour, who was 34 years old, had worked in nursing homes in Kilkenny and Wexford.
He was described by colleagues and by relatives of those he cared for as a gentleman and an angel.
He died earlier this month and is survived by his wife Bincy and their three-year-old son Simeon.
Bincy, also a healthcare worker, was not able to attend her husband's funeral because she too had tested positive for Covid-19.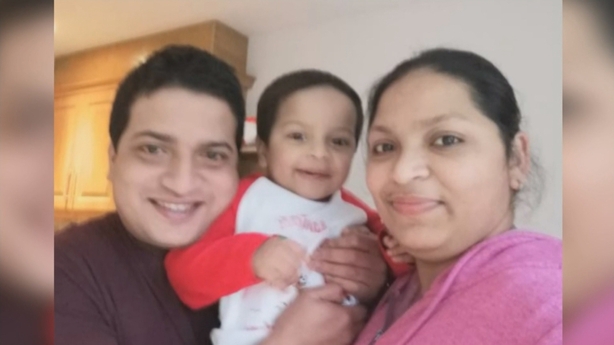 Vinu Kaipilly became friends with Solson when they worked together at a nursing home in Dublin.
He remembers Solson as a good nurse and kind and gentle man. The two, like many of the Indian nurses in Ireland, come from Kerala in southern India, and the close knit community is doing all it can to support Solson's family who are a long way from home at a very difficult time.
Vinu works at Connolly Hospital in Blanchardstown. He normally works as a Clinical Nurse Manager on Endoscopies, but he is going to be working in Covid ICU because of the pressure on the hospital.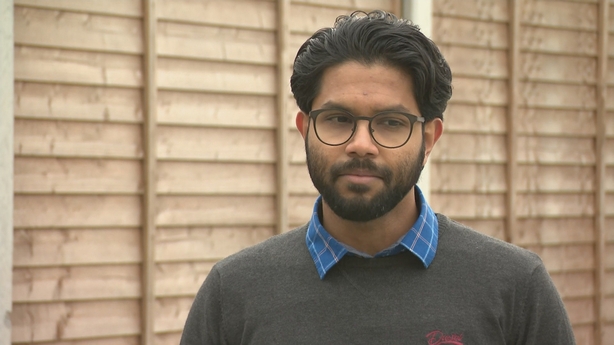 Like many healthcare workers, he is still waiting to get a vaccine, and says it is frustrating not knowing when it will come.
He is also a member of Migrant Nurses Ireland, and says nurses from outside Ireland are faced with additional pressures.
Getting visas renewed can be complicated and for newly arrived nurses, delays in getting a PPS number can mean they are not able to get their pay or even open a bank account.
Migrant Nurses Ireland wants the Department of Health to give more support to those nurses from overseas, who are needed now more than ever.